Click On Below
To Learn more about our business loan products
[mpc_icon preset="default" icon="fa fa-arrow-circle-down" icon_color="#0ed300″ icon_size="48″ border_divider="true" padding_css="padding:10px;" margin_divider="true" hover_icon="fa fa-arrow-circle-o-down" hover_icon_color="#00b8dd" hover_border_divider="true" animation_in_type="transition.bounceDownIn" animation_in_offset="100″ animation_in_duration="1250″ animation_in_delay="500″ animation_loop_type="callout.shake" animation_loop_duration="1000″ animation_loop_delay="1500″]
SMALL BUSINESS LOANS IN HOUSTON, TX
---
Since 2007, Money Man 4 Business has been helping business owners like you, Let us help you!

Factors For Approval
> Type of Business
> Time In Business
> Annual Gross Revenues

Fast Decision
> Approval in 2 business days
> Funding in 5 business days
> The quickest in the Industry

About Our Loans
> Up to 175K Tax liens without payment agreement is ok!
With Payment agreement unlimited Tax liens are ok!
> Use funds at your own discretion
> Unsecured & secured business loans

Fast Decision
> $10,000 to $500,000
> Up to $850,000 No Collateral required
> 4 to 60 month terms
> Fully Automated Process with various options, Including monthly payment

Over 40 Programs in 9 Categories
> 1 to 5 Year Loan Program 5.49% APR to 22.79% APR
> Business Line of Credit 5.99% APR to 13.5% APR
> SBA 7(a) Loan Program Rates 6.25% – 7.25%
> SBA 7(a) Commercial Real Estate Loan rate 5.25% – 6.50% APR
> Platinum Program Rates 12.99% to 14.99% APR
> Gold Program Factor Rates 1.18% to 1.46%
> Silver+ Program Factor Rates 1.18% to 1.46%
> Silver Program Factor Rates 1.20% to 1.46%
> Bronze Program Factor Rates 1.38% to 1.50%
> Real Estate Collateral Factor Rates 1.10 to 1.50%
We are the leaders
Money Man 4 Business up to date we have helped the most admired financial institutions
providing capital to more than anyone else in the industry, over $800 million to date
nationwide. Since 2007, over 15,000 businesses in all 50 states, Hawaii, Puerto Rico
, Alaska, and Canada have trusted Money Man 4 Business for their funding needs,
including more than 100 top franchise concepts..
We offer true business loans with fixed terms and payments, which is typically up to
50% less expensive than a merchant cash advance and other business alternative
funding programs.
Great features
The advantage that merchants have with Money Man 4 Business is that we provide a
fast & easy way for businesses to gain access to working capital through our 40 different
business loan programs. Many small businesses use our financing for various reasons..
Here are some of the most common purposes: build cash flow, purchase inventory, pay
back rent, purchase equipment, launching a marketing campaign, hiring additional
employees or even general working capital. You are free to spend the money on
whatever is best for your business.
We use only secured connections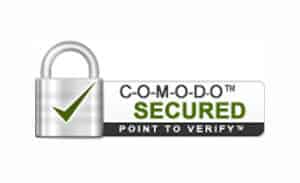 Download Our Application Form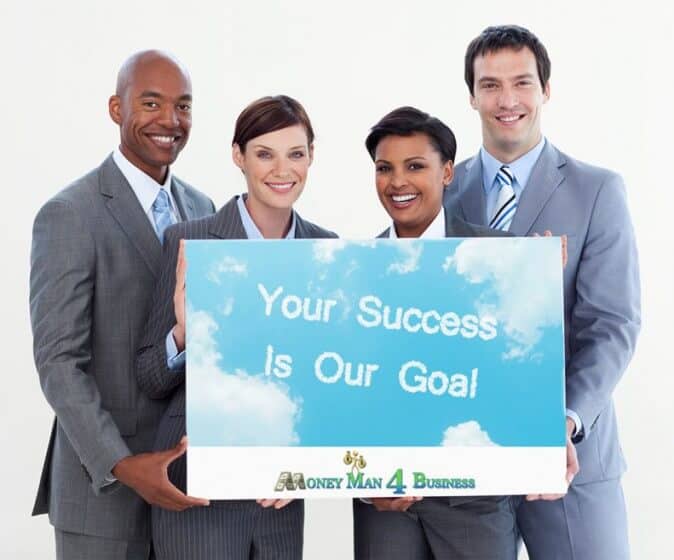 WE HAVE 40 DIFFERENT BUSINESS LOAN AND CASH PROGRAMS.
---
What Clients Say About Their Experience With Us
---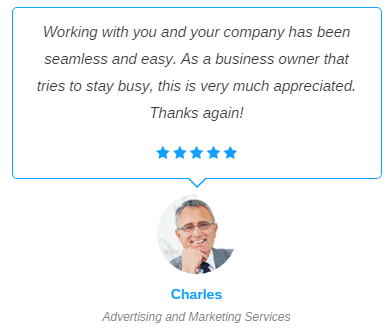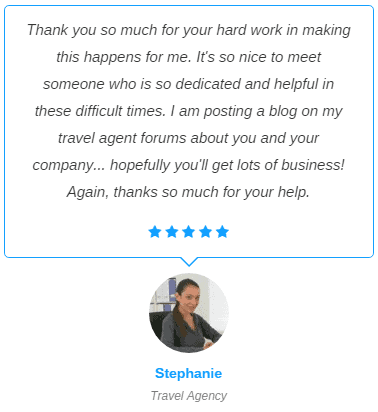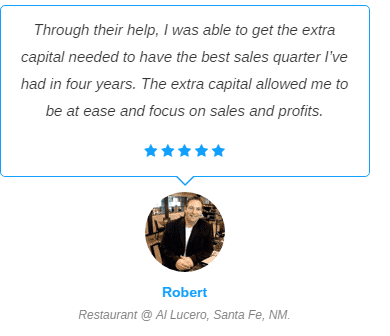 SOME IMPORTANT FACTS ABOUT ALTERNATIVE BUSINESS LOAN
---
Typically, a borrower can apply for financing starting from $10,000 up to $500,000 and will only need a FICO score of 560. It takes 2 business days to approve loans and within 5 business days, you will have your funds deposited into your bank account. The term of repayment can be from 4 months to 5 years for business loans Houston TX. Remember, these are unsecured loans to help you run your business. We have rates starting at 6% APR for the business line of credit, traditional loans starting 5.49% APR to 1.18 Factor rates.

Money Man 4 Business
Reviewed by Rinkul on
Best Financial Service ever
Rating: 8 out of 10
363 North Sam Houston Parkway East, Suite 1100

,

Houston

,

Texas

77060

USA