Fund is the main concern of today's business world. Due to a shortage of funds, several companies and recent startup are not able to grow. They are considered un-fundable financial status. (Startup business are business less than 24 months in operation). Money man 4 Business has a customized solution & can offers of the SBA 504 & other Microloan for independent companies.  Additionally, SBA 504 Loan for business loans is a very good resource for businesses & allow the business to grow through the acquisition of commercial land, refinance existing Commercial Business Mortgage, Heavy Commercial equipment, various manufacturing machinery equipment & limited to 20% of Commercial appraisal amount can be cash out for business cash flow at the time of loan closing.
Benefits
Low Rates for 10, 20- and 25-year term
Multiple loans can be consolidated and/or refinanced
Cash out available up to 85% LTV &
Up to 20% of the appraised value can be cashed out for working capital
504 Loan Structure
50% Bank – First position. Approved SBA Lender
40% CDC – Second position. Approved CDC in your State.
10% equity from borrower

Borrowers can refi up to 90% of the current appraised property value. The refinancing may also include eligible business expenses
Other Assets can be used as collateral to get to 90% LTV

If the real estate is for special use, it will require an extra 5% borrower injection
Eligibility
Business at least 24 months old
Debt being refinanced must be a commercial loan.

Refi the loan is at least 24 months old at the time of 504 Refi application.
85% or more of the existing loan was used to obtain a 504 eligible fixed asset
Secured by a 504 Fixed Asset
Borrower has been current on loan payments for the last 12 months

51% or more owner-occupied
Expand Your Possibilities
The U.S. Small Business Administration 504 Certified Development Company Loan program conserves your working capital by requiring only a 10 percent borrower contribution. If you do not qualify for conventional financing, the SBA-backed 504 loan may be right for you.Certified Development Companies (CDCs) are nonprofit corporations that promote economic development within their communities through 504 loans. The SBA authorizes CDCs to provide financing to small businesses with the help of third-party lenders (typically banks).Maximum SBA loan amount: Loans are generally capped at $5 million. Certain eligible energy-efficient or manufacturing projects may qualify for more than one 504 loan up to $5.5 million each.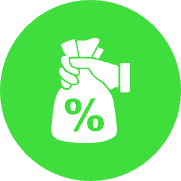 SBA 504 Loan Interest Rate
Below-market fixed interest rates for the life of the loan. The U.S. Small Business Administration announced the updated interest rates for the 504 Loan Program offered by Certified Development Companies (CDC). Small businesses can now apply for the lowest interest rates since July 1, 2018 as the program is now allowing 20 and 25-year interest rates at 2.214% and 2.269%, respectively.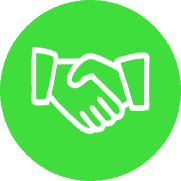 Use of proceeds
Long-term, fixed assets for expansion or modernization (usually real estate or large heavy equipment with life expectancy of more than 10 years). Refinancing of large equipment and/or owner-occupied commercial real estate may also be possible.
Advantages of the Loan
There are always advantages and disadvantages of loan and borrowing projects. It depends upon the usage and requirement. The needy business owners may back up to 40% of the expense of a venture at a fixed loan cost over a 10 or 20-year maybe 25 years in some cases range putting down as meager as 10% in value. (Organizations under activity for two years are viewed as new businesses by the SBA and require the borrower to set up at any rate 15% of absolute undertaking costs.) The advance additionally permits borrowers to fold qualified delicate expenses into venture financing.
How it Works?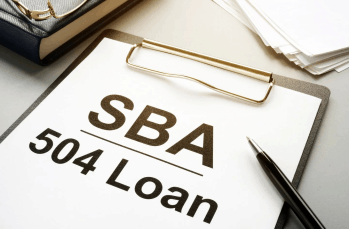 SBA 504 works uniquely and simply so that you can easily access the loan. As it's known that SBA 504 Loans are pair credits, their endorsement depends upon cooperation from more than one moneylender. Money man 4 Business works with different moneylenders to help fund up to 90% of the venture's all-out expense. Does it sound unrealistic?
The SBA's objective with the 504 programs is to create provincial territories, hoist poorly represented business people (ladies, minorities, and veteran entrepreneurs), and improve regions needing monetary turn events. The 504 loan additionally attempts to loan LEADING guaranteed ventures and ecologically economic development, decreased vitality utilization, and helps communities affected by government spending reductions.
The objective of 504 fundraising consists of current policies to fund US Higher quality business applicants. These are to uphold ladies, minority, and veteran-possessed organizations, renew monetary improvement territories, give help to communities affected by Federal spending reductions, advance LEED affirmed activities, and backing ventures that decrease vitality utilization by at any rate 10 percent.The CDC will coordinate and structure the financing package between the parties. The 504 loan consists of a conventional first mortgage, typically for 50 percent of the project cost, from a third-party lender. The SBA –backed portion of the 504 loan will be a second mortgage, financing up to 40 percent of eligible project costs. The remaining 10 percent will be your small business owner contribution. Under certain circumstances, you may be required to contribute up to 20 percent of the total project cost.Startup (in business less than 24 months) and special-purpose properties may require an additional contribution from the borrower.
What Is a Certified Development Company?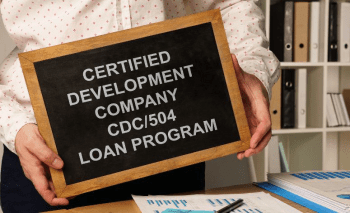 Those who have investigated financing option have probably seen reference to Certified Development Companies (CDCs). They may not be fully aware of what a CDC is or what role they play. Nonprofit organizations certify CDCs, but independent of the Small Business Administration (SBA). There are 230 CDCs around the country, each with a specific regional focus. They work in conjunction with conventional financial institutions to provide funding for businesses that would otherwise have less access to high-quality financial resources. Money Man will locate & interview CDCs offices & Financial institutions in your local business community and promote your entire application to develop a CDC office & financial institutions that will agree to participate in your SBA 504 loan CDCs administer SBA 504 loans, which borrowers can use to acquire land, buildings, equipment, or renovations and business upgrades. They also help applicants for SBA 7(a) loans to purchase or construct real estate, acquire equipment, work capital, or Inventory. Most importantly, CDCs improve community economic development, stimulating small businesses' growth and expansion, and helping local communities thrive.
Ineligible Businesses
Nonprofit (beneficent, strict, government substances)
Real Estate venture firms
Firms engaged with theoretical exercises
Dealers of uncommon coins and stamps
Firms engaged with loaning exercises
Businesses engaged with pyramid deals plan
Passive organizations
Private clubs and organizations that limit participation
Businesses essentially occupied with advancing religion
Businesses essentially occupied with political exercises
Ineligible Use of Funds
Requirement of Liquid fund or Working Capital (minimum amount can be approved)
To manage the Inventory
The assets which have the Goodwill
Several fees i.e., partnership fees
Tenant growth
Mostly for consolidating existing business debts
The Bottom Line
Finally, an SBA 504 fund availability or opportunity is a BLESSING for small business owners; this loan is right for several purposes and running the business. The SBA loan option is an excellent option in the current scenario. Everybody needs a fast process in the present world and taking a loan soon for the required purposes. If we see, in the event that you need quicker subsidizing or don't figure you can meet all requirements for the SBA 504 loan, you'll need to investigate elective wellsprings of financing – like momentary loans, business credit extensions, or different sorts of business loans.