EXPANDING, WANT TO BUY COMMERCIAL REAL ESTATE OR/AND REFINANCE DEBT. L OW COST SBA 7(a) COMMERCIAL REAL ESTATE LOAN
Low rates, long terms and top-notch customer service set  apart.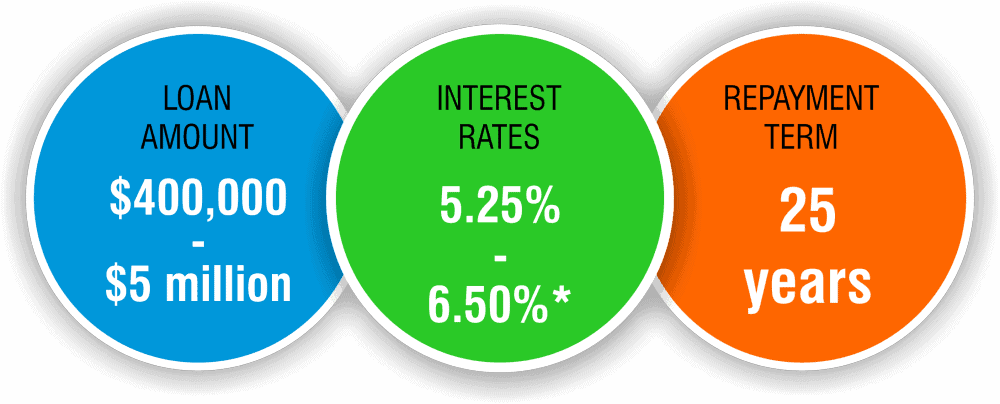 * Loans have a variable rate of prime Rate 1.50%-2.75%
SBA 7(a) Business Loan Program explained:
Purchase or Refinance Commercial Real Estate with Money Man 4 Business.
Perfect timing for SBA 7(a) Loans Rates are the lowest in history from 4.75% to 6.00%. Money man 4 business have perfect options for your small businesses looking to refinance existing business mortgage, purchase new office building or owner-occupied commercial locations.
HOW IT WORKS

Pre-Qualify for an SBA 7(a) Commercial Real Estate Loan
Get your Pre-Approval less than 10 minutes without impacting your credit score. Very simple (Fill the Online Application) the application, fax or email us and we'll automatically send  you Pre-Approval for SBA commercial real estate loan from $400,000 to $5 million.

Provide Financial Information
You will work directly with our Chief Financial Officer John (JJ) Guillory. JJ will advise you all the way to funding which is on the average 28 business days from the date your LOA is generated.

Accept Your Letter of Approval
With your "Letter of Approval" (LOA) detailing SBA commercial real estate loan and you can use the "LOA" to negotiate terms with property seller or your existing lender.

Conduct Commercial Property Appraisal
The property that you are purchasing, re-financing, negotiating to purchase or build. SBA will conduct a professional appraisal to valid the true market value. We will walk you through the entire process.

Get Funded
John (JJ) Guillory our Chief Financial Officer & Team will work with you through the loan closing process. Funds will be wired for closing on the average 28 business days after your "Letter of Approval is Generated".
WHAT IT COSTS
A

SBA Commercial Real Estate Loan offers low rates, long terms and no balloon payments.

Commercial Real Estate property must be majority owner occupied. 51% or more of the square footage of the property you are purchasing or refinancing must be occupied & used by your business.

2+ years in Business
Business owners must be U.S. Citizens or legal permanent residents.
Business owners must have a personal credit score above 685.
Your existing Cash Flow must demonstrate & support loan payments.