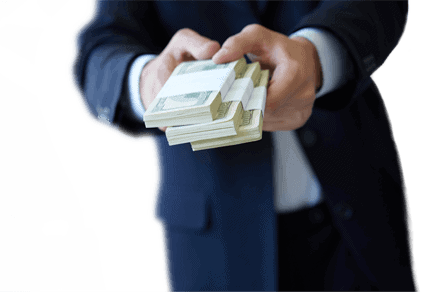 Being a business owner is one of the most "easily" accessible ways to earn money now a days, it requires a lot dedication, love and responsibility. It is known that business line of credit programs are open for all sorts of businesses. Genuinely all types of business have similar goals. But, difference occurs when you search for the most essential part of a business to start. One of the most important factors for a business is the working capital, the amount you must invest to open an establishment for your business.
Some of the new business owners look for a lot of funding options to invest into their business and therefore they don't look at the interest rates approved, this is very important when you are shopping for a business loan. One of the best programs is the Business Line of Credit from Money Man 4 Business. The beginners with a poor credit have to roam for funding companies for access to more money and give their business a startup. A lot of them don't have a proper asset to mortgage and if they have, the providers will go through the legal papers and verify every detail which might take a long time to complete. Sometimes the scenario is that an ordinary person who wants to open a grocery shop in his area and needs only $20,000, and will have to wait for 3-4 months before he gets an official approved offer or funded.
Now as the modern life is digitalized in most spheres, so the money lending aspect is also gone through a significant change. The process of applying for a business loan is done mostly through internet. And if you go to the online service, you can find a number of business loan providers who welcome the clients with a definite plan and will not waste the merchant's time and money.
Online Commercial Loans:
There are several options for the business owners who are looking for a business line of credit. But most of them do not have a business plan together to show interest or where are they going to invest the funds. Besides that, the loan companies have some specific features that make their agreements easier and more convenient for the clients than the traditional. Let's figure out the advantages.
Benefits of online Commercial Lending:
An online business loan provider have certain rules that will save you from filling out a bunch of legal papers. First you don't have to fret away your shoes, hovering about the money lenders from day to day. You can just sit in your house with your pc on your lap and look out for proper sort of business that you want to start or have started recently and trying to boost it up and then, look for the correct business loan in no time. This saves you time, money and energy to a large extent. The method of withdrawal and monthly payment is really smooth that both the funding company and the merchant can invest their money without any worries of being stuck.
Procedures:
When you are searching for a business loans on the internet, there is some steps to be taken care of. First you have to make find the correct funding company that will suite your business needs, and make sure your business do qualify with their criteria's, then you should apply for the loan. They will consider the following features in your proposal as
The time in business
The type of business that the client wants to be in
The total gross annual sales
Considering the requirements, credit committee will study the file and they would decide the amount capital they will approve your business, and the money you decide to use, is the money which you are going to pay interest on; this is the business line of credit.
Then there would be a verification process, much less complicated than the traditional ones where a lot of paper work is necessary. They will make sure that your business is at least 1 year old from its establishment and if you are an owner, they will verify you gave the proper bank statements, which would be a guarantee for you. The total gross sales per month should be minimum $2,500 USD.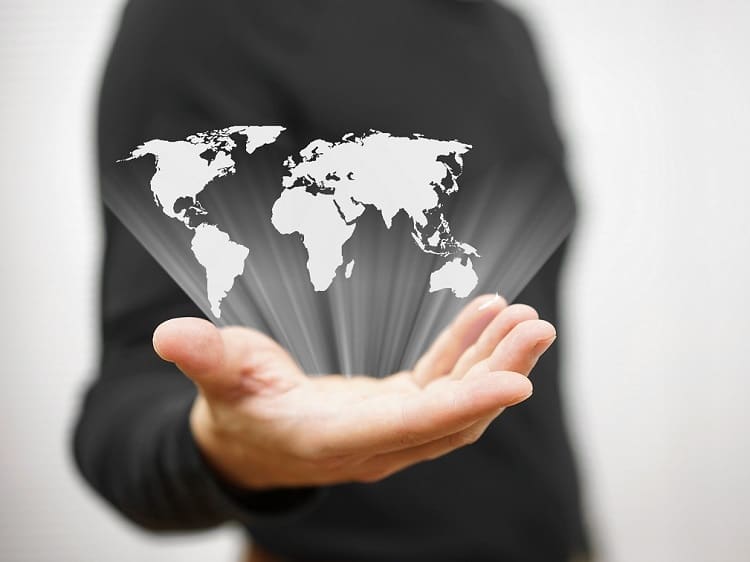 Withdrawal of money:
After their verification process being done, you are free to draw as much as you need within the approved amount that can range from $2,000-$100,000 USD for your business.
Again, with the fees or interest, every agency has its own policy and percentage to follow. The Business line of credit offers a 1-13.5% APR in the first 2 months to be paid on the monthly payback capital. Then the remaining 4 months will be 1% APR only.
There will be a six month extension of credit lending and every 24 hours you can draw the money you need. This benefits your business, because you can draw working capital to boost your business every time you need.
In the traditional system of commercial lending, there would be a fixed amount of money and all the amount approved will be disbursed in the business checking account, starting to charge an interest rate for the total amount. On these type of business loans, and decide to pay early, you will be charged a fee for early payment.
The payments:
Now comes the issue of repaying the business loan. There are several methods of repayment and at this point, the companies vary.
In most of the funding companies, the payments are made with a daily ACH. Instead this new Business Line of Credit would be 1/6 of the total lent credit. This, with the certain amount of fees should be paid back every month, so you don't have to pay it at once which becomes often a heavy burden. For instance, if you have borrowed $10,000 USD, you have to pay its 1/6 as 1660 USD for the back payment every month.
Again in case of the fees or interest, every agency has its own policy and percentage to follow. The Business line of credit offers a 1-13.5% in the first 2 months and this has to be paid with the monthly payback capital. Then the rest 4 months will take 1% only.
You can always pay earlier and there will be no early payment fee. So again there is an opportunity of saving money.
Legal terms and privacy:
Don't think that just because the online process don't require a lot of papers, that they don't have any security option. Each of the withdrawal of money is regarded as an agreement taking place between the client and the funding company, there is no way to deny them. So one cannot cheat the other, these agreements secure the firm hold of each of the parties.
In the online commercial lending, the information is always safe and secure and not leaked towards the others.
Other facilities which are provided:
In online process of applying for a business line of credit, some extra facilities are also provided, like a complete security of the transactions of your money. Once the loan is funded, your money withdrawal will be easy and smooth.
But the most magnificent facility that they provide is the customer support they provide. Their friendly representatives are always ready to help you out of your inconveniences with dedication.
So your business line of credit would become a clear path for you and your business to start achieving goals.
Feel free to apply for a business line of credit:
In times of extreme need, you can always have their assistance. You may complete their payment in the next 6 months of withdrawal and in the meantime, make effective use of the money you have borrowed and flourish your business with further advancement.
For small and medium size business, this a great opportunity to help them grow, and keeping the personal information secure and no in public.
With their fast approvals and fast funding, their verification methods are less fussy, their payback system is very convenient for small business owners' cash flow and overall their respect and dedication for their clients have made them far closer than other business loan companies. They are committed to your business success, this is why they offer this convenient program.