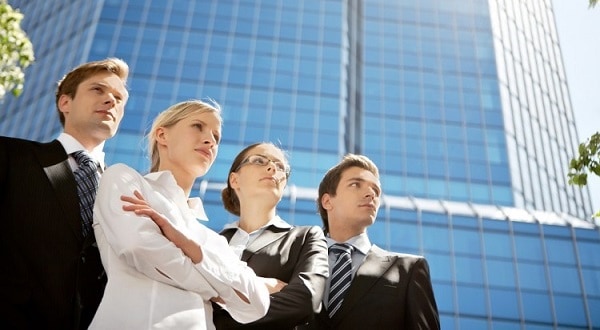 Money Man 4 Business is the next-generation online commercial lending company that offers from 1 to 5 years term business loans with fixed interest rates. You don't need to visit your local bank for an inexpensive and convenient business loan. The loan process is very simple and fast. The interest rates range from 5.49-22.79% with 1-25 year terms, and you can borrow up to $500,000, it depends on your business needs.
Fast, Efficient and Seamless Process:
The unsecured Business Loans from Money Man 4 Business are fast and efficient. The business owner can apply online by filling an online application form which will not take more than 10 minutes. This is followed by submitting online the supporting documents such as financial statements and last 3 years tax returns. An executive will contact you and credit committee will review the loan application and verify all the supporting documents, purpose of the loan and match with the eligibility guidelines set by the funding company. The whole process is seamlessly and quick, the process takes on an average a week to fund.
This Business Loan will not be disbursed for paying tax liens and dividends, Speculative ventures, Down payment to secure additional financing, lending to others and refinance of personal debt that does not appear on the business balance sheet.
Funding at the right time plays an important role in success of any business. Money Man 4 Business offers quick and easy business loans up to $500,000 within a week time to cover the financial needs of your business such as expansion and buying of commercial assets.
Small Business Loans with Money Man 4 Business are different than taking loans from the bank in a way of time, process and eligibility criteria.
Dedicated specialists from Money man 4 Business work closely with the business owner and help them in structuring the loan with tenure which can efficiently support the business working capital.
Money Man 4 Business is ideal for 2 year old established business that are in need of cash and are looking for a fixed interest rate and fixed period of time for multiple business needs, such as increasing productivity, finance equipment, opening a new business location, acquire a similar business and leasehold improvements.
The business owner can select the term from 12 months to 60 months and the interest rate will be set accordingly. You can repay the loan easily in low monthly payments and at the end of the term, the entire loan amount will be paid off. There is no collateral required
Fees: Business owner can use the funds at their own discretion:
No fees will be charged if the merchant applies and consult with the specialist.
No Pre-payment fees and any penalty on paying principal amount before time.
No Hidden fees.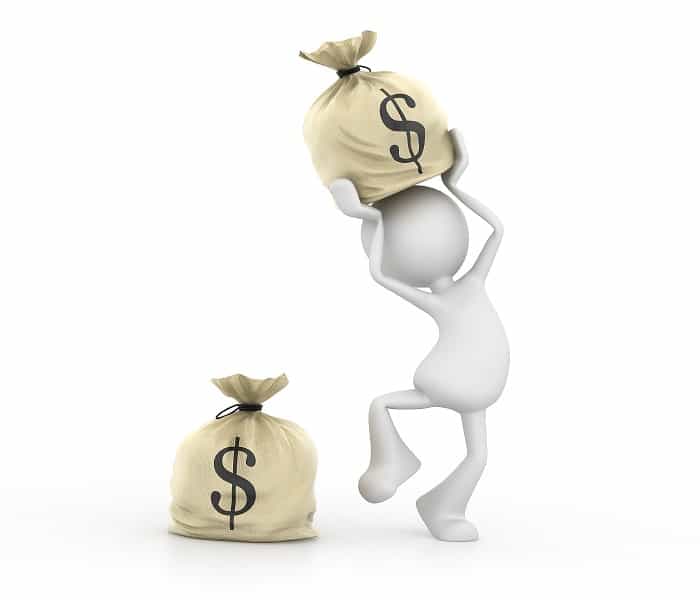 Loan Amount:
The business owner can borrow funds from $25,000 up to $500,000 based on their business needs and capacity of repayment within the due term.
Terms: 1 to 5 years
To boost the business growth, the business owner can payback the funds anywhere from 1 year to 5 years depending on the Business Plans and comfort.
Interest Rates:
Fixed Simple Interest Rates range starts from 5.49% up to 22.79%. Specific fixed simple interest rate depends on several factors such as time in business, funding date, credit score, past business cash flow history, purpose of the term loan, Profit and Loss balance sheet, any debt etc. A good credit score and history will be a plus to get approved for a very low interest rate.
Loan Repayment:
The business owner will pay back on a monthly basis. There is no daily repayment fee, however, there will be late payment charges. If the merchant is unable to repay the installment on schedule date of following month, they should contact the funding company as soon as possible. Money Man 4 Business would look into the situation and come up with best workable solution.
Failed Payment Charges:
There will be failed payment charges when ECS failed due to insufficient funds, closed business account or change in the borrower's business account and that is not notified to the Money Man 4 Business within a certain time or any other reasons related to the merchant's business account. It is always a good practice for the business owner to keep the business account well-funded and any change in the account should be notified to the funding company, because this helps on making a good credit history.
If you decide to pay early you will save on interest and will not have to pay a penalty fee for early payment. The repayment is done through ECS (Electronic Clearing System) which automatically will deduct a monthly dollar set amount from the Business Checking account.
Easy Login Portal:
The merchants will have their online account with the Funding Company where they can login with their unique user id and password and see the details anytime, download their loan statements etc.
Privacy Policy:
Money Man 4 Business considers your privacy utmost. Highly secured online term loan application process protects their clients' information. Without the consent of the business owner no information is shared. Money Man 4 Business follow the privacy policy set by federal and state government.
Restricted Industries:
Loan application will be rejected for following industries such as Lenders, Pawnbrokers, Insurers, Pornography or Adult Entertainment, Property Development, Speculative Business such as Real Estate, Commodities trading.
Know if your Business is eligible for this Long term Business loan:
Required Documentation:
Last 3 years business tax returns
1 Year Personal Tax Returns
6 months Business Bank Statements
Business Debt Worksheet (Worksheet will be forward to after application & financial documents are received.
Additional Documentation if loan amount is above $200,000.
Interim Financials that is Year to Date (YTD) profit and loss (P&L) Sheet.
Documents for verification:
Most recent personal bank statement
Copy of Driver's license
Completed FC wire transfer form
Credit Criteria:
Borrower FICO > 620
Business Revenue (most recent year) > $150,000
Business Net Income (at least 1 of the last 2 years) > $0
Years in Business (excluding Franchise Businesses) > 2 Years
No Prior History and records of bankruptcies, current tax liens, judgments, criminal activity
Above list is solely for referring clients. Please contact the Money Man 4 Business Referral Partner team for any query.
For More Information : Review FAQ, Compare Interest Rates.
If you would like to apply: Contact us at www.moneyman4business.com or call at 888.88.CASH.1 ext-0.
Referral Partner:
If you are interested and would like to become referral partner with Money Man 4 Business then please contact our referral partner team through email at jj@moneyman4business.com or phone to know about the referral partner policy. Our Referral Partner team will enroll you if find suitable and Referral Partner Agreement will be signed with Money Man 4 Business. Our Referral Partners have their login account which they can access through Partner Portal on the Funding Company website and work together on deals.
Money Man 4 Business pays commission to the registered referral partners for any term loans referred by them in time. This fee comes from initial processing fee of the borrower. Money Man 4 businesses does not charge any additional fees from the borrowers who are in touch with Referral Partner.
Referral Partner can login in their account through Partner Portal on the Funding Company website and complete and submit term loan application on behalf of their client. Alternatively, Referral Partner share unique partner affiliate link and client can also submit completed application using referral partner affiliate link.
Keeping security and privacy concern of clients, Money Man 4 Business lending firm keep all the communications directly with the client only. If Referral Partner wants to be included than he may manage all the communication by himself. Please ask for our highly recommended underwriters for more detailed information.
What They Say About US !
We compare Money Man 4 Business 1 to 5 year loan programs with other cash advance & 2 year business ACH programs. We were surprised to learn how easy it was to work with Money Man 4 Business. Also your loan programs are so much less inexpensive so easy for us to control our Cash Flow. We are looking forward to long term business relationship with Money Man 4 Business.
Beth 7 Frank, Florist Wholesaler

I once had credit card Cash Advance & ACH from checking account Programs. Once per Month payment is very nice and comfortable. I love it. It works well with our Cash Flow.
Benny, Pizzeria Carry Out & Restaurant

The 150,000 for 36 months came in time. Consolidating my previous business debits & money for the New Patio with more seating! I have been a Business Owner for 22 years and your 3 year business loan program is excellent. Thanks for your help! I strongly recommend my friends to at least talk to you.
Ted, Super Grocery Store

I just wanted to let you know that Troy went above and beyond to get me the information I needed, and I appreciate that. Although it did not lead to a purchase, there is an open future as a result, and wanted to let you know that I noticed his desire to help me.
Frank, Business Service